Looking to start or expand a gym or health club facility? At Used Gym Equipment, we have everything you need to outfit your health club and gym space with the highest-quality new and refurbished gym equipment. Additionally, we offer dedicated customer service and technical teams to help ensure your gym runs smoothly. Whether you need advice choosing the right machines or support with delivery and setup, Used Gym Equipment will be there every step of the way.
Why Open a Health Club
With the U.S. fitness industry growing by 3% to 4% annually for the last decade, there's never been a better time to open a health club. As a global provider of new and refurbished health club equipment, Used Gym Equipment can help you outfit your facility from top to bottom, all while providing the expert customer service your gym needs to succeed.
Here are some of the reasons to choose Used Gym Equipment as your fitness partner: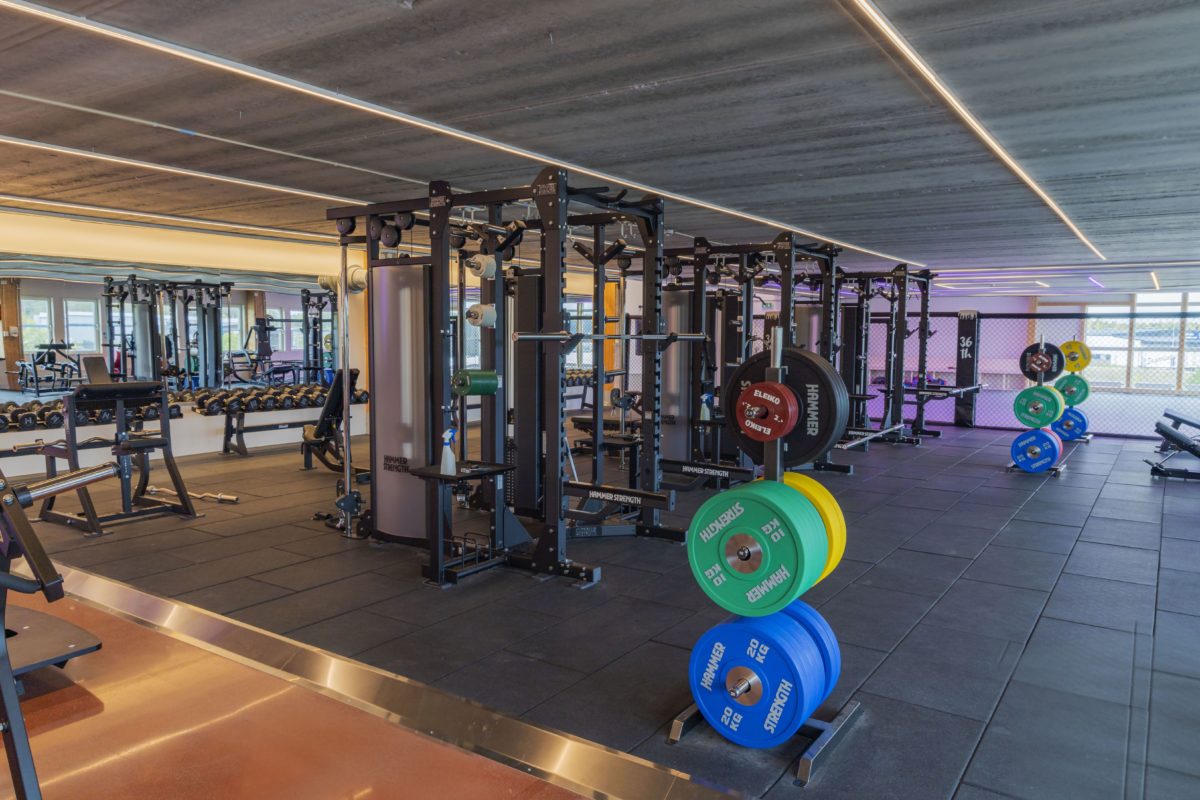 Complete Health Club Solution
Used Gym Equipment offers a wide range of services for current and aspiring commercial health club owners. Along with providing experienced consulting services, we supply gyms with 2D plans, 3D renderings and design assistance. Additionally, we offer high-quality flooring and remanufactured fitness equipment with custom colors and embroidery to match the look of your existing facility.
High-End, Affordable Equipment
At Used Gym Equipment, we provide facilities with affordably priced, commercial-grade fitness equipment from all the top brands, including Life Fitness, Precor, TechnoGym and more. We're proud to offer an extensive selection of new and expertly refurbished health club equipment at a fraction of the price of other suppliers. Our goal is to minimize overhead while outfitting facilities with the best new and used gym equipment for their health clubs. Beause of these savings, clients have the flexibility to invest more money in other areas of their gym businesses.
Speedy Equipment Repairs
At Used Gym Equipment, we operate a 35,000-square-foot custom remanufacturing facility to ensure your pre-owned and refurbished gym equipment looks and functions like new. Our industry-leading remanufacturing technicians will service your commercial cardio and resistance equipment quickly and expertly, with minimal disruption to your patrons' routines. Plus, we offer standard and extended warranty options and preventative maintenance programs to protect your investment moving forward.
Premium Customer Service
Unlike other gym suppliers, we know our job doesn't end the day we deliver your used fitness equipment. To better serve our health club clients, we provide owners' manuals, demonstration videos, and comprehensive technical support by phone and email. With 20 years of experience in the field, we're confident we can solve any problems that arise for your fitness business.
Easy Commercial Gym Equipment Financing
At Used Gym Equipment, we believe all health club owners deserve a shot at making their businesses a success. To that end, we provide an array of attractive financing programs for clients throughout the U.S. Choose to buy, lease, or finance new and gently used gym equpiment for your health club.
Already signed a lease on a health club? Looking to outfit your gym on a budget? At Used Gym Equipment, we maintain an extensive database of foreclosed gyms. By purchasing directly from one of these facilities, club owners can get their facilities up and running faster while reducing startup costs. Contact us today to save up to 50% on a full health club package.